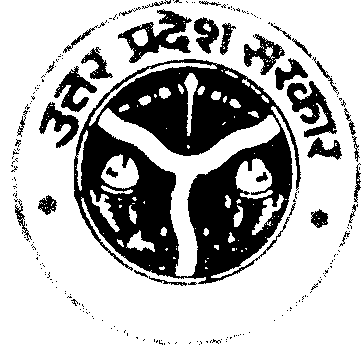 Financial Handbook
Issued by the Authority of the Government of Uttar Pradesh
Volume V
ACCOUNT RULES
PART II
REVISED EDITION
1984
PART II
Treasury Procedure
PREFACE
This volume of the Financial Handbook is divided into two parts:
Part I is intended for officers of all departments including the Public Works, Irrigation and Forest Departments.
Part II describes the procedure to be observed in Treasuries in respect of transactions with the public and with departments of Governments, whether Civil, Military, Railways, Posts and Telegraphs, etc.
Part III, Third Edition (Reprint), incorporating correction slips issued up to December 31, 1952, was published in 1967. Since then, a number of amendments have been made in the rules. This part has now been revised and a number of appendices, carrying rules or instructions for the use and guidance of Collectors and Treasury Officers in matters relating to Treasuries, added.
In the rules in this Part, whenever "Part I" occurs, it refers to "Part I of the Financial Handbook, Volume V, Part I"
Any errors, discrepancies or omissions which may be noticed in this book should be communicated to the Finance Secretary to Government of Uttar Pradesh.
The rules have effect from December 1, 1925, unless otherwise specifically mentioned.
J. L. Bajaj
Secretary to Government,
| | |
| --- | --- |
| Lucknow: | Uttar Pradesh, |
| Dated January 7, 1984 | Finance Department. |
TABLE OF CONTENTS
| | | |
| --- | --- | --- |
| | | Paras |
| CHAPTER | XIX—General procedure of Treasuries | |
| ,, | XX—Treasuries banking with a branch of State Bank Of India | |
| ,, | XXI—Pension payments | |
| ,, | XXII—Deposits | |
| ,, | XXIII—(Deleted) | |
| ,, | XXIV—Miscellaneous subjects | |
| ,, | XXV—(Deleted) | |
| ,, | XXVI—Forest Department | |
| ,, | XXVII—(Deleted) | |
| ,, | XXVIII—(Deleted) | |
| ,, | XXIX—Public Works and Irrigation Depart | |
| ,, | XXX—(Deleted) | |
| ,, | XXXI—(Deleted) | |
| ,, | XXXII—(Deleted) | |
| ,, | XXXIII—Local Funds | |
APPENDICES
Appendix
XX—Duties and responsibilities of District and Treasury Officers in respect of Treasury matters.
XXI—Inspection of District Treasuries by Commissioner of Divisions and District Officers.
XXII—(Deleted)
XXIII—Check List of the points to be looked into by the Treasury Officers.
XXIV—Receipts for bills presented in Treasuries.
XXV—Procedure for payments through cheques in State Treasuries.
XXVI—Checking Formula of main points to be kept in view by Drawing and Disbursing Officers in connection with their duties and responsibilities towards Account Works.
XXVII—Scheme for payment of pensions of Uttar Pradesh Government Pensioners by Public Sector Banks
Annexure-I:
Extracts from Manual of Government Orders relating to Pension/Pensioners Chapters 15, 26, 52, 55 and 116.
Annexure-II:
Extracts from Land Records Manual
Annexure-III:
Extracts from Civil Service Regulations—Payment of Pension and Arrears of Pension.

XXVIII—Government Orders and Instructions regarding Letters of Credit:

(1)
O.M. No. A-1/3244/X-73
dated December 11, 1973
(2)
G.O. No. A-1/100/X-74
" July 19, 1974
(3)
G.O. No. A-3/2854/X-SA-PA-75
" September 24, 1975
(4)
G.O. No. A-3/2007/X-SA-PA-76-12 (4)/76
" May 5, 1976
(5)
O.M. No. A-3/2775/X-SA-PA-79
" September 15, 1979
(6)
O.M. No. A-2-3021/X-SA-PA
,, September 20, 1982
(7)
G.O. No. A-2-1800/X-83-14(6)-83
,, June 15, 1983
(8)
G.O. No. A-2-1967/X-SA-SI-83-14(6)-83
,, July 15, 1983
(9)
G.O. No. A-2-2020/X-SA-SI-83-14(6)/83
,, July 22, 1983
(10)
G.O. No. A-2-2429(3)/X-83-SA-PA-14(6)/83
,, August 26, 1983
(11)
G.O. No. A-2-2855/X-83-SA-PA-14/83
" September 7, 1983

XXIX—Duties of Treasury Head Clerks (G.O. No. S-6516/X dated July 24, 1970)

XXIX-A—Duties and responsibilities of Chief Cashier, Cashier, Deputy Cashier and Assistant Cashier

XXX—Deduction of Income-Tax at Source (G.O. No. S-3-260/X-79 dated January 23, 1979)

XXXIII—Extracts from U. P. Police Rules for Guards and Escorts