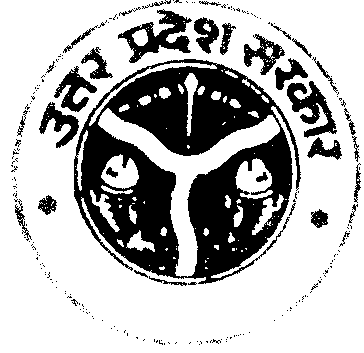 Financial Handbook

Issued by Authority of the Government
of
Uttar Pradesh

Volume V

ACCOUNT RULES

PART I

FOURTH EDITION

Incorporating correction slips issued up to

1999

ALLAHABAD:

Director, Printing and Stationery, Uttar Pradesh (India)

2000

PREFACE TO THE FOURTH EDITION
THIS volume of the Financial Handbook is divided into two parts:
Part I is intended for officers of all departments.
Part II describes the procedure to be observed in Treasuries in respect of transactions with the public and with departments of Government.
Since the publication of the Third Edition of Part I of this Volume in 1940, over 625 amendments have been made in the rules necessitating a large scale revision of this Book. Accordingly, this revised edition of the Handbook has been made up-to-date by incorporating the amendments issued so far. A new Chapter XVIII-A has also been added regarding the functions of the Officers of the Finance and Accounts Organisation attached to various Heads of Departments/Offices for proper observance of the Account Rules by all concerned. Opportunity has also been utilised to incorporate the changes required by the introduction of the Constitution in 1950, and coming into force of the Comptroller and Auditor General's (Duties, Powers and Conditions of Service) Act, 1971.
Any errors, inaccuracies or omissions which may be noticed in this Handbook, may kindly be communicated to the Finance Secretary to Government.
LUCKNOW:

TRIBHUWAN PRASAD

Secretary to Government,

Dated: December 5, 1979.

Finance Department,

Uttar Pradesh.
FINANCIAL HANDBOOK, VOLUME V, PART I
TABLE OF CONTENTS
APPENDICES
LIST OF FORMS
Receipt for payments to Government of U.P. Transport Department

Cash-book (for offices where the money transactions are heavy)

Form of temporary Security Bond with sureties when the security money is to be recovered in monthly instalments from pay

Form of Fidelity Bond granted by an Insurance Company to the Governor of U.P. guaranteeing fidelity of a Government Servant

Register of payments to security deposits in instalments by monthly deductions from pay

Form of fidelity bond granted by an Insurace Company to the Governor of Uttar Pradesh (where the Security is of a temporary nature)

Statement of rent recoverable in cash or by deductions from pay bills

Form of Bond of Indemnity for drawing arrears of pay and allowances or pensions of deceased Government servants or pensioners

4.

[Deleted]

5-A.

[Deleted]

Bill for General Provident Fund Advance/Withdrawals of Gazetted Government Servants

Bill for General Provident Fund Advance/Withdrawals of non-Gazetted Government Servants

(Outer and inner)—Travelling allowance bills of establishment

Travelling allowance bill of establishment of departments where payments can be made only after the claim has been passed

Abstract travelling allowance bill of Public Works and Agriculture Department establishments

Abstract travelling allowance bill of Public Works, Animal Husbandry, Agriculture Department, etc. establishments

20.

[Deleted]

21.

[Deleted]

Form of agreement to be executed at the time of drawing of an advance for the purchase of land on which to construct a house or a house readymade

Form of mortgage deed to be executed in connexion with an advance for the purchase of land and the construction of a house thereon

Form of agreement to be executed for an advance for the purchase of a house with land appurtenant there to

Form of Mortgage Deed for House Building Advances in cases of joint ownership.

(Correction Slip no. 26, dated 15-9-83)

[Vitta (Lekha) Anubhag-1, File no. 15 (2)-80]

Form of Tripartite Agreement to be executed for the House Building Advance under "Self Financing Housing Scheme."

(Correction Slip no. 26, dated 15-9-83)

[Vitta (Lekha) Anubhag-1, File no. 15 (2)-80]

Form of Agreement to be executed in connection with House Building Advance for creating second charge of the Mortgaged Property (Land/Building).

This form inserted vide C. S. no. 103 dated 03-10-1997

Mortgage bond for house building advances to Government servants who do not possess full proprietary rights in the land

Form of Mortgage Deed for House Building Advances in cases of joint lease.

(Correction Slip no. 26, dated 15-9-83)

[Vitta (Lekha) Anubhag-1, File no. 15 (2)-80]

Form of Re-conveyance for House Building Advances.

This form inserted vide C. S. no. 103 dated 03-10-1997

Form of agreement to be executed at the time of drawing an advance for the purchase of a conveyance

Letter intimating to the Insurance Company the Government's interest in insurance policies of motor-cars, etc.

Form of bond to be executed by a permanent Government servant as a surety of a temporary Government servant Granted an advance

Form of Surety Bond for House Building Advance to be sanctioned to temporary Government servants.

(Correction Slip no. 26, dated 15-9-83)

[Vitta (Lekha) Anubhag-1, File no. 15 (2)-80]

Form of Surety Bond for House Building Advance to be sanctioned under the, 'Self Financing Housing Scheme.'

(Correction Slip no. 26, dated 15-9-83)

[Vitta (Lekha) Anubhag-1, File no. 15 (2)-80]

Register of cost of additions and alterations to residential buildings

Monthly statement of demands, realizations and arrears of rents

Form of tender and agreement—All repairs (other than annual repairs) and petty works for which no plans or drawings are prepared

Form of tender and agreement—Petty works for which plans or drawings are prepared

36.

[Deleted]

37.

[Deleted]

40.

[Deleted]

Schedule of deductions on account of the General Provident Fund

Schedule of deductions on account of the Contributory Provident Pension Fund under Contributory Provident Fund Pension Insurance Rules 1948

Schedule of deductions on account of subscriptions to Postal Life Insurance Fund

Schedule of deductions on account of Family Pension Fund or Widows and Orphans Fund

Bill for the refund of excess amounts paid by a loan in repayment of the principal of loan or/and interest thereon

Register of Detailed Bills of Contingent Expenditure
INDEX
SUPPLEMENTARY FORMS